In all honesty, I prefer detectives who treat murder like an elegant puzzle to be solved. For me, the golden age detectives are the greatest of the genre. They were sophisticated figures, usually privileged well-dressed forces of nature who arrived at a location (a country manor for the most part), looked around a crime scene, interviewed some suspects, before unmasking a killer. My favourite part of these stories is the denouncement, the moment of Grand Guignol where Poirot (or any other detective) brings the suspects together in one room to terrorise them with the truth. The reason Poirot worked so well was because his bearing, small and capricious, allowed English racists to underestimate him, which gave the great Belgian sleuth the opportunity to overturn their sense of superiority – and fuck them over with his brilliance. Most of these detectives are variations on that theme. The boozy Roger Sheringham, whose vanity often provides comic relief when he humiliates himself. Lord Peter Wimsey who comes across as a rich buffoon but struggles with what we now recognise as Post-Traumatic Stress Disorder as a result of the war. Then there's Kosuke Kindaichi, my new favourite, whose stories are being translated for a Western audience thanks to Pushkin Press. Kindaichi, however, is not like the fictional detectives created by English writers during the Golden Age. He is not a powerful, privileged white man with excellent sartorial elegance. He's a slightly worn, unkempt detective and the creation of Seishi Yokomizo, whose literary career has often gone unremarked outside of Japan. His work spans decades, his Kindaichi mysteries reaching over seventy novels. Two of them are available in The UK with a third ready for release at Christmas.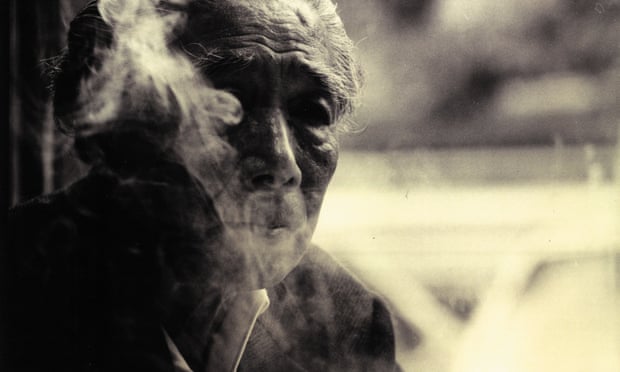 I first got to grips with The Honjin Murders when a kindly bookseller in Glesga recommended it to me. I'd started to fall away from detective fiction because I felt the mystery had been taken out of murder mystery by current police methods. How long would the killers in Murder on the Orient Express have remained hidden if police brought in CSI agents and taken DNA evidence? Poirot cracked that case with a pipe cleaner. Now all it takes is a swab or two, possibly a few interviews with suspects, and that's it. It isn't really my sort of thing. Kindaichi usually finds himself in the middle of a situation because he's called in. In my favourite crime stories, the police are stupid and can't catch criminals without the help of consulting detectives. The Honjin Murders turned out to be a well-written, elegant mystery tale with a silly contrived ending. God, it was wonderful. The Inugami Curse came next. It's far better than The Honjin Murders and more satisfying for the reader. Next up is The Village of Eight Graves, which I'm gasping to read. Not long now. The plots are fiendish like the killers whose deeds Kindaichi investigates. The murders are gruesome. The bodies pile up as Kindaichi looks for clues. If you like this sort of thing, you'll love Yokomizo's stories.
If I ever write a detective novel, it'll certainly be influenced by The Golden Age of Detective Fiction, though it would need to be modern as well. No mansion or country manor. If there were to be a locked room with an impossible murder, it would need to be a flat in a tower block. I love the idea of taking Poirot or Kindaichi from their stories and hurling them into the midst of a modern setting. I bet they'd solve the case regardless.