Nothing I write can do justice to the influence of this one building on my life, but my blog would have nothing on it if I didn't try, so here I go: I'm trying. Cumbernauld Theatre has always been there for me. A reassuring presence in the background, easily spotted from the window of the bus as it passes through Cumbernauld. Really, I feel like part of the place. I've often joked it was my second house, albeit one I didn't pay rent. It wasn't always Cumbernauld Theatre, of course. When it first started, it was The Cottage Theatre. To many locals, it'll always be The Cottage Theatre. A small farmhouse converted into a space for local people to have easy access to the arts and a quick pint if they wanted, The Cottage Theatre was the logical conclusion to the idea that Cumbernauld was a town with culture and art all its own. Brian Miller, the closest thing to a patron saint the town of Cumbernauld had, quickly set to work putting his stamp on the building. Brian is in the DNA of Cumbernauld and The Cottage Theatre definitely benefitted as a result of his talent. From the logo painted on the side of the building to the posters used to advertise the plays Brian wrote and performed, The Cottage Theatre was a brand all itself. Even now, on occasion, I hear people talk about those old plays. They were political, left-wing, essential in a time of Thatcher. There was even a punk disco at The Cottage Theatre. Oh, I often curse being too young to attend. A punk disco. In Cumbernauld. Without me. I can't imagine it though I have proof it happened. Memory might cheat, but the absolute joy people have on their faces when they tell me about those days can't ever be faked. The impact must have been immense.
At some point The Cottage Theatre became Cumbernauld Theatre. It was time to look outward at the rest of Scotland. A rebrand only happens because there's an opportunity to expand and that's a healthy thing for any organisation. A business needs to take itself seriously, even when dealing with the often frivolous and somewhat ridiculous nature of the arts. Many artistic directors came and went, each one of them putting their stamp on Cumbernauld Theatre. Every year there was a panto, the funds from which often helped keep the theatre open for another year. A rite of passage for every kid in Cumbernauld, we all went to the Cumbernauld Theatre panto. I still went as an adult. Many talented performers as well as The Singing Kettle came to Cumbernauld on their way to other well-known theatres in Scotland.

In 2000 I decided the time was right for me to get involved in some way. I'm not an actor. I was once asked to act in a play written by a well-known writer and journalist. He wanted me to portray a camp taxi driver. "But I don't know how to drive," I protested. Suffice to say, that didn't happen for me. Just as well! Besides, I'm a writer. I really wanted to publish a novel. I didn't know if that would ever happen. Working class people in towns like Cumbernauld didn't get onto book shelves, they didn't. Yet for some reason I knew Cumbernauld Theatre would help me in some way, that I'd discover myself there in some way. And so I approached them via email. Soon enough, they returned my email. The Artistic Director, it said, has agreed to meet you in the bar. Eeeek, I thought. What next?

He wasn't what I expected. He was young, for a start. He still had his hair. His name was Ed and he smoked roll-ups. I wore a sparkly cardigan while he was dressed in a suit jacket and jeans. Frightened that I'd overdressed, I nonetheless sat my Kurt Cobain lunchbox on the table and he introduced himself. "Hello dear boy," he said. "I'm Ed Robson." I took and shook his hand, then said: "I'm Kirkland Ciccone and I'm Cumbernauld's most famous celebrity that isn't Craig Ferguson or the drummer from Travis."
Whenever I make that introduction these days, I have to add the cast of Outlander too.
My first show over twelve years ago when I was skinny.
He asked me what I did. I told him I was a writer for music blogs. Honestly, I wasn't sure what I did. I know I told stories. I understood my power from all the people who stopped and stood still when I opened my mouth. But I'd never formalised whatever talent I may or may not have had.
Ed Robson, I later discovered, had been brought into Cumbernauld Theatre to save it. A trouble-shooter, he had to make very tough financial decisions. I'm not sure how close to shutting down the Theatre was at that point, but I understood implicitly that drastic changes had to be made. It also meant he would take chances on new talent. He booked commercial theatre but never lost sight of the obscure but necessary artforms every theatre needs in order to call itself a theatre. Contemporary dance sat alongside stand-up comedy and drama in the Cumbernauld Theatre brochure. Then, suddenly, I was there too.

My first one-man show was called A Secret History of Cumbernauld. I was thin back then, but unsure of myself. Honestly, I thought I was performing a serious history lesson. When everyone burst out laughing, I knew it was comedy. Even now, I don't see myself as a comedian. But I am funny. One-liners, sharp observational writing. That was my thing. It all started at Cumbernauld Theatre. Eventually I toured everywhere I could around Scotland. It was a good way of developing my skills. If you're boring, a Scottish audience will let you know it. So never ever be boring.
Over the years, I wrote and performed weird little shows. Live stories, basically. When my first novel for young people was published, I already had the tools to tour all the schools. Indeed, it was my live shows that got me bookings. Librarians know what they like and they still support me. Really, it was because of Cumbernauld Theatre that I was able to do what I now do.
Ed wasn't always popular with staff for reasons outside of his control. As a trouble-shooter, he had to make a lot of long-term staff redundant. Cutting costs meant bringing in new people for each different production. Any empathy I might have had for one particular member of staff who had been dispatched during cutbacks quickly vanished when I discovered xxxxxxx xxxx xxxxx xxxx xxxxx xxxx. However, when cutbacks happened, it hurt because we all wanted to see the Theatre thive and survive.
A few years later, after Conjuring The Infinite became something of a hit in Scottish schools, I discovered Ed had gone on a sabbatical to India with his girlfriend. Replacing him was Tony Cownie, an icon in Scottish theatre. He helped bring about the theatrical production of Tutti Frutti, the classic BBC 80s drama. Because I'm an atheist, I didn't praise Jesus. Instead, I opened a tube of Pringles. Tony was a good laugh. We met for the first time at Pizza Hut and it was like I'd known him forever. He suggested a festival for teenage book fans. I said I'd help organise it. Opening my little Filofax (a Christmas present from my sister who's no longer here) I immediately jotted a list of names for my festival dedicated to Young Adult fiction. Really, I wanted to get young people excited about reading. Live performance is the way to do that. Bring books to the stage, that's what I say.

Yay YA ("yay!") was born. Tony was essential for it to happen. He brought Liz Lochhead to Cumbernauld Theatre, much to my delight. I'd already resembled something of a Liz Lochhead stalker when I appeared in the Evening Times (this was long before I had an actual stalker terrorise me for a year) but I've always adored her work. Tony also put his own stamp on the panto, immediately making sure his presence was felt every season he was in charge. One highlight was a night of bite-sized plays in which new playwrights could show off their talent. An unlikely success, I thought it could become a regular occurrence at Cumbernauld Theatre. Really, I met a lot of friends in that building. Jean, who always took a donut when I offered. She also made tea whenever I visited. She has always been very kind to me. She's as much a part of that theatre as the bricks, the mortar, and the leaks in the tin roof. She was especially helpful when something went terribly wrong during the first Yay YA.
It was a huge success. Completely sold out. Not that schools had to pay for it. The event was free, which I thought was very important. There are enough barriers for kids where reading is involved. The authors, some of the top talent in publishing, were paid a nominal fee. Not as much as normal, but most of them are friends of mine. Theresa Breslin. Cathy MacPhail. Roy Gill. Barry Hutchinson. They all came and did brilliantly. I set up a book shop via Scotia Books, which benefitted a local business, but really they made me look great.
Everything was going well until…
A book festival needs sponsors and one of our sponsors. One source of payment suddenly couldn't pay the authors. I don't blame them. The economy is a fickle mistress. But what could I do? How could I pay the talent? It turned out, I didn't need to. "We'll step in," said Jean. I'd already waived my fee. Goodness, I owed them so much. Now I would owe them again. I can't repay them enough, really. So the authors, my friends, were paid thanks to Cumbernauld Theatre.

We used Yay YA to advertise the panto. A panto meant schools could visit the Theatre, each one of them bused up that awful road that led to the building, a road that we all hated driving up, especially in the bad weather. For those who have never visited Cumbernauld Theatre, it could only be accessed by vehicle via a very narrow road surrounded by trees. Great for summer, awful for winter when frosty conditions made access a nightmare. If snow fell (and being in Scotland it inevitably does during winter) entire performances would be cancelled for safety. It didn't always happen, but it was a problem. The building was especially tough for disabled visitors. I know someone who had to get their wheelchair through the back door behind the stage because they couldn't access the theatre through the main entrance.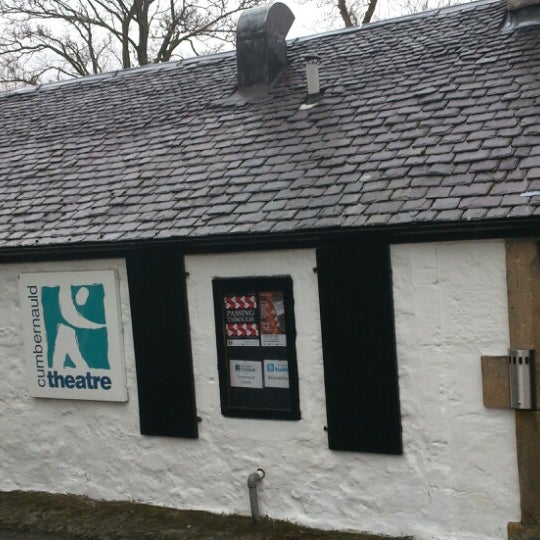 The Actor's Group was also a wonderful part of the theatre's repertoire. My friend was a member of it for some time. He's very talented, but spent years procrastinating until I literally forced him to join. Now he's flourishing onstage and it all started at Cumbernauld Theatre. He has now appeared in many musicals and continues to perform live around Scotland.
Ed eventually returned from his sabbatical with lots of new ideas. His biggest aim was to have a new theatre built somewhere more accessible. He'd already costed how much it would be to repair the current theatre. It was actually cheaper to build from scratch. It was an ambitious project, the most ambitious to date. He excitedly told me of his plans at (where else?) Pizza Hut.

"It'll have a theatre, a cinema, a dance studio, and a bistro."
"A bistro," I whispered. A bistro meant one thing: chips. Chips saved The Tron Theatre, let's be honest. "Yes," said Ed. "Chips!"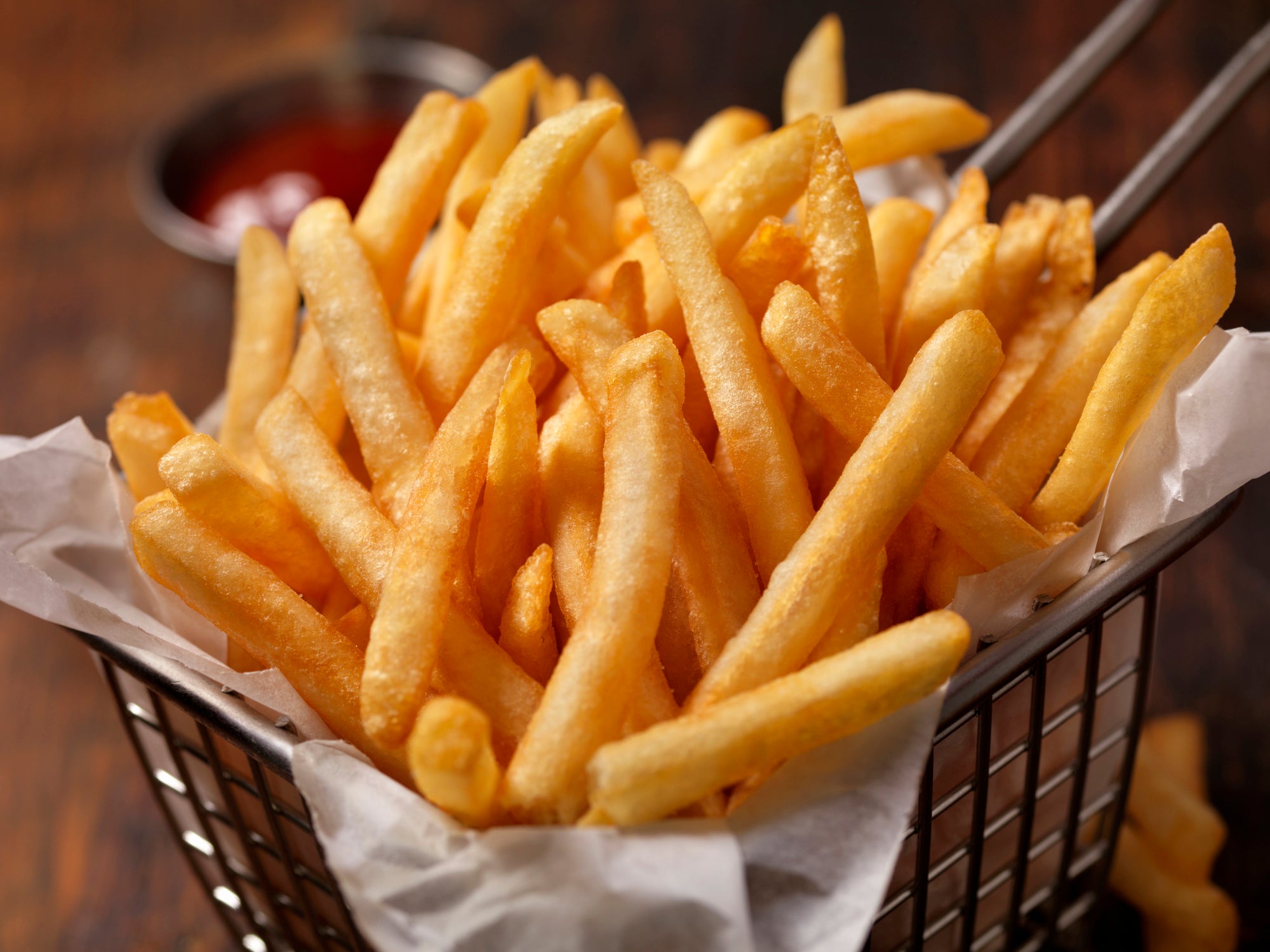 The new theatre is built. I've heard rumours about problems with funding. As I said above, the economy is a fickle mistress. With luck the interior of the building is finally completed. Cumbernauld Theatre finally closed this week. The final panto went out to massive applause, apparently. I almost can't comprehend that theatre no longer being there, but I absolutely understand that we all must move on and embrace the future. A theatre! A cinema! A dance studio! A bistro! Chips! Actually, Cumbernauld has the opportunity to rebrand itself as a town for the performing arts. The new theatre is built next to Cumbernauld Academy. They'll be sharing a car park. If this town has the ambition and vision that Brian Miller had all those years ago, it can win. I've been lucky enough to have a sneak preview of the building. It looks amazing.

The spotlights in the theatre have gone dark. The staff were made redundant at Christmas, which isn't ideal. Jamie Hepburn MSP apparently asked for a meeting with the Cumbernauld Theatre board in order to discuss this situation. He's been in the papers a lot recently. I don't know what will happen. No-one does. I only hope everything works out for everyone in the end. Ed is no longer in charge. He left. He has been a good friend to me and I know he'll do brilliant at whatever he does next. His presence at Cumbernauld Theatre kept it open for years longer than it might have been had he not been appointed Artistic Director.

And so we have to wait and see what happens next. I like to believe Cumbernauld Theatre will have a second act, but with rumours of funding issues and some very odd local gossip reaching me, I'm not sure what will happen. I hope The Theatre wins out against the odds. I can't imagine Cumbernauld without Cumbernauld Theatre.