The very nature of a break-up album is that of catharsis, that journey the artist takes you on from the first note to the last second with the whole gamut of emotions in-between. The music becomes your guide through some intense feelings. Some of the greatest, most critically acclaimed albums ever recorded have been inspired by break-ups, the artist using their music to negotiate a whole new status in life. Back To Black. Rumours. 21. The Midnight Organ Fight. Sea Change. All brilliant, each detailing stories of a love turned toxic. The best break-up songs often sound angry, or hurt. Can you tell the difference between anger and hurt when you're listening on headphones? Sometimes, they sound interchangeable. But there's one break-up album that details a the collapse of a love affair in scabrous detail, that it's often difficult to listen to, yet so compelling you can't possibly switch it off.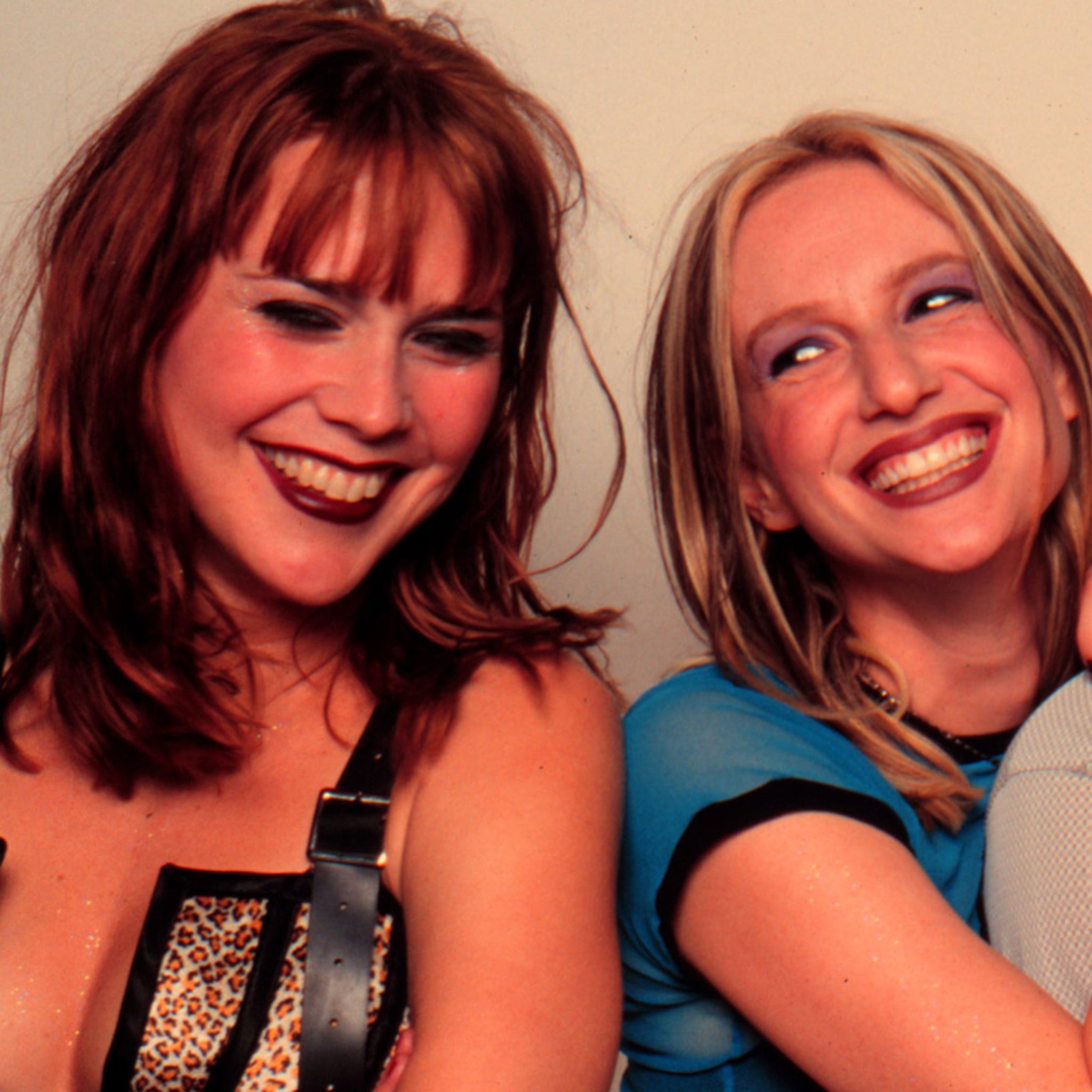 Veruca Salt were definitely on my playlist at high school, the one I scribbled into an Andy Warhol art print jotter I carried everywhere with me, alongside the latest Point Horror book. Of course I owned Eight Arms To Hold You, which was mandatory listening for weird teens who luxuriated in their apparent strangeness. For me, girls with guitars were so much cooler than boys with guitars, and so I found myself obsessed with Veruca Salt. The literary connection appealed to. Was I the only kid in the world who read Charlie And The Chocolate Factory and thought Veruca was absolutely fabulous? Didn't she have the life I felt should have been mine? A dad who could buy me whatever I wanted definitely didn't happen in my life (I'd need to know my dad for that to happen). In that respect, Veruca Salt seemed like they'd been grown in a lab just for me. They were never far away, their album literally in reach alongside CDs from The Donnas, No Doubt, Hole, Juliana Hatfield, Throwing Muses, Kenickie, Curve, Sneaker Pimps, Morcheeba, Cibo Matto, Spice Girls, That Dog, Sleeper, Garbage, Babes In Toyland, Angelica, Shampoo, The Cardigans, Lolita Storm, and Letters to Cleo. Eight Arms to Hold You should have been massive. I thought it was until I realised no-one else in my social circle (important at that age) knew it even existed. It didn't matter. That meant I had Nina and Louise to myself. Importantly, I always felt the songwriting dynamic between Nina Gordon and Louise Post was the best thing about Veruca Song. The way they sing those songs made them greater than they could have been. You could feel something in their songs, hear it in their choruses and verses, that push/pull tension. They wrote spiky, confessional pop music, which is the best kind, isn't it? For me, it was fresh air to breathe. For a whole year, Eight Arms held me tight.
Then… They were gone.
Where did they go?
I moved on and forgot. There was always more music. Other bands. New artists.
A few years later, while browsing the shelves of Avalanche in Glasgow, I came upon a candy floss pink cover and quickly realised it was the new Veruca Salt album. Taken by nostalgia, I bought it and listened as I walked around the city. Readers of this blog will know that's how I often listened to new albums back when I had a portable CD player and MP3s were something you got from LimeWire and burned onto discs for those portable CD players. Resolver, the album was called. I liked the title. I loved the music. However, it was also very different to what I'd understood as Veruca Salt. For a start, Nina Gordon was gone, leaving Louise Post to front the band alone. What started off as something of a reservation soon vanished when I realised this might be one of the best albums I'd heard all year. The songs were immensely catchy, performed by Louise who sounded startlingly angry (or hurt? or both?) yet at times also free, completely at liberty to say what had to be said, to tell the truth about her life.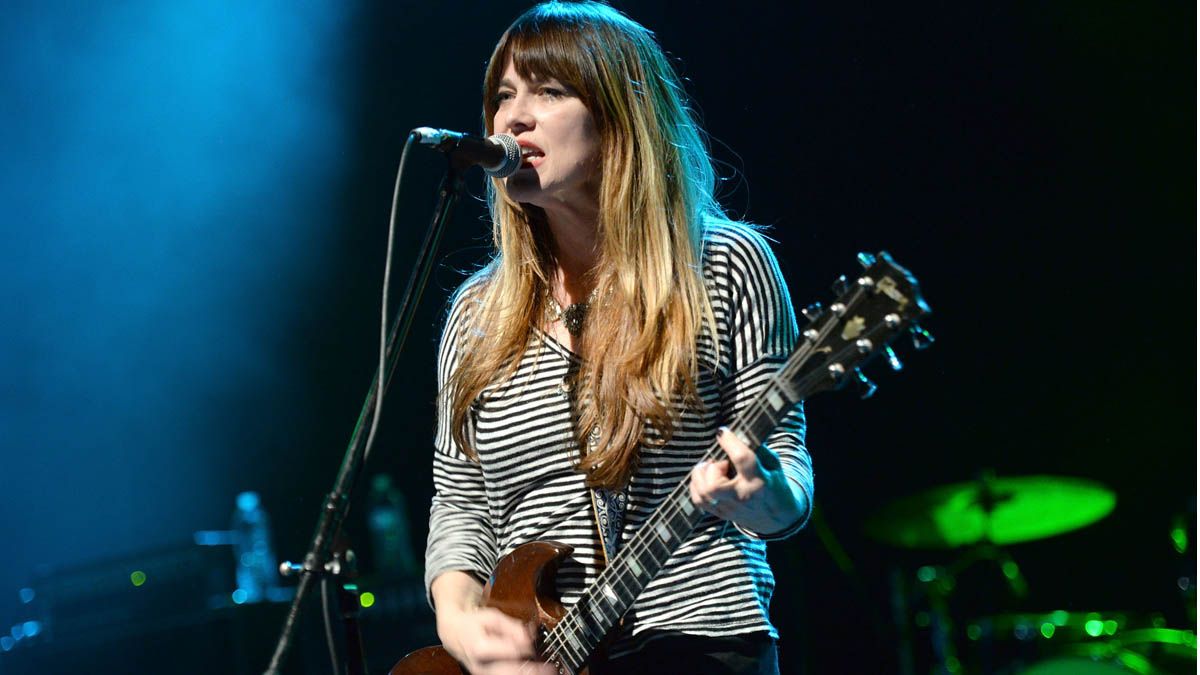 The break-up is detailed through thirteen tracks in stabbing detail. They were written about Dave Grohl, the friendly drummer from Nirvana, the lead singer and songwriter of Foo Fighters. A few years earlier, he'd written the wistful Everlong about Louise. Their love had inspired a classic song, now it inspired Resolver. What the hell happened? I wondered. Painful though it might be, I was glad it happened, because I'm a selfish sod and Resolver became essential listening. Seriously, I pressed play every morning, listened on my way to college, did it again on my way back. It was catchy, consistent, and absolutely honest. Born Entertainer is as perfect a song as Veruca Salt ever recorded. Best You Can Get is hit single material for single people. Imperfectly is melancholic but uplifting, which makes it an unlikely high point on an album full of highs and emotional lows. Officially Dead is another brilliant song that ended up making it onto an EP. Any song off this album could have been released.
This is an album that feels like a complete, final statement. It's also deceptively catchy, a pop record with substance and style. For me, Resolver is perfect even if the relationship it narrates wasn't.