There are two types of Kylie Minogue song. The type that work and the type that don't. Being talented as she is, Kylie definitely has more in the former category rather than the latter. Really, an argument could be made that Kylie is the greatest indie popstar ever to work an independent label. Stock Aitken Waterman might have dominated the main charts, but being as independent (by the very definition of the word) as Rough Trade, Cherry Red, 4AD, Fast Product and Blanco Y Negro (actually a subsidiary of a major), it meant Stock Aitken Waterman also dominated the Independent Charts as well, much to the anger of purists who felt Pixies and Spacemen 3 shouldn't be sharing a chart with Kylie and Jason.
My favourite period of Kylie's career is her 'Indie Kylie' era, though for a long time the phrase was used pejoratively, as though Kylie was trying to fit a style that didn't suit her, like she was being pulled in directions that didn't suit. For many, the best Kylie songs are the extrovert anthems, glorious moments of joy caught in sound. Me? My favourite Kylie, the sound of Kylie I knew growing up, was her DeConstrution period i.e. Indie Kylie. Within her fanbase, fans of this era are more often than not greeted with some suspicion, as though you're martyring yourself to look a certain way. For me, this was just Kylie Minogue. The '90s served up the likes of Liz Phair, PJ Harvey, Bjork and I never thought Kylie was somehow barred from their pantheon. When you have a song like Confide In Me, you're immediately accepted into any club. Years later, when I caught Ben Lee live at King Tut's Wah Wah Hut, it made complete sense when he covered the song.
Confide In Me. I remember the reaction to that song. Kylie was almost ready to be dismissed into irrelevance, just like the rest of the acts on Stock Aitken Waterman. She was…uncool. And then suddenly she was the coolest thing ever. It was that song. My sister was always my barometer for what was in and what was out. A hipster in a constant pursuit for that elusive thing 'trendiness', she would constantly change herself, a student of Madonna back in the '80s. She loved the influx of singer/songwriters in the '90s. She had a perm. Then she didn't. Then she had blonde hair. Then she didn't. Denim jacket. Leather jacket. If it was deemed cool, she was the coolest – and she raved about Confide In Me. The video was the coolest video ever. Kylie is the sexiest popstar in the world, she told me. Going to school, my friends agreed Confide In Me was everything.
DeConstruction, a boutique dance label, knew how to present Kylie in a way that immediately separated her from everything that had came before with Stock Aitken Waterman. The visuals around this period were classy, sophisticated, and considered. Kylie Minogue has been able to get away with a lot in terms of experimentation because – I think – she's an actress, and in some way is able to play different roles within herself, using music and visuals to explore all these characters. Disco Kylie and Indie Kylie might not get on (a concept shown in the video for Did It Again) yet somehow, put together on an iPod, it works. Being an actress helps her, but I also think this amount of shapeshifting from Kylie can work because in the '90s, it wasn't unheard of for a shoegaze band to become Britpop or a dance band to suddenly bring heavy metal guitars to the fore. My sister thought nothing of playing DeConstruction era Kylie with Prodigy songs on her hi-fi upstairs at home.
Chart wise, it was far more difficult for Kylie to gain traction. I used to check the stats back when I gave a shit about the charts. My portal was Planet Sound or Ceefax. They updated the Top Forty every week and I looked for my favourite artists. I checked for Put Yourself In My Place (gorgeous even now) and Where The Wild Roses Grow. I sighed with relief when I found them, patiently waiting for each page to turn. Kylie's chart positions in this period have been written off as inconsistent, almost getting there, never quite reaching the top. Where Is The Feeling was considered a disappointment. Me? I cared, but I didn't care. Obviously I wanted Kylie to do better, but it never unduly upset my love of this time in her career.
Some Kind of Bliss was a tougher sell though. I was never a fan. My sister, however, blasted it on rotation. Her favourite Kylie song ever. When I hear it, I think of her, which is nice because she isn't here anymore. Yet music always brings her back to me. Some Kind of Bliss especially.
Breathe is Kylie at her most sensual and the video proves that Kylie Minogue looks amazing when she's floating. See also: Put Yourself In My Place. Did It Again is another strong moment that I never felt got the credit it deserved. Sometimes, I wish Ben Lee or another artist would cover it and introduce the song to a new generation.
Years later, well into Kylie's imperial era of Fever, I bought an album in Fopp. It was Hits+, a compilation of Kylie at DeConstruction. If I ever see a discussion online about Kylie Minogue's best album, I always go for this one. I know that's a cheat, because Greatest Hits don't count, and Hits+ even less considering not everyone would regard those songs as hits. But it really does sum up my favourite time in Kylie's career. It's the album I revisit most of all. All the gems are there; Confide In Me, Put Yourself In My Place, Some Kind of Bliss, and Breathe. Some rarities are included too, songs like Gotta Move On (effortlessly chic) and an extended remix of Where Has The Love Gone that I listen to more than the original. When I think of Kylie, I don't think of the bucket-headed dancers or the bright bouncy-permed pop singers of the late '80s. My main image of Kylie is her in a suit with large spectacles, or Kylie in front of different backdrops, dressed in various outfits, asking me to confide in her. Sometimes, I even think of her floating through the void, or space, or in a stream with Nick Cave holding a rose.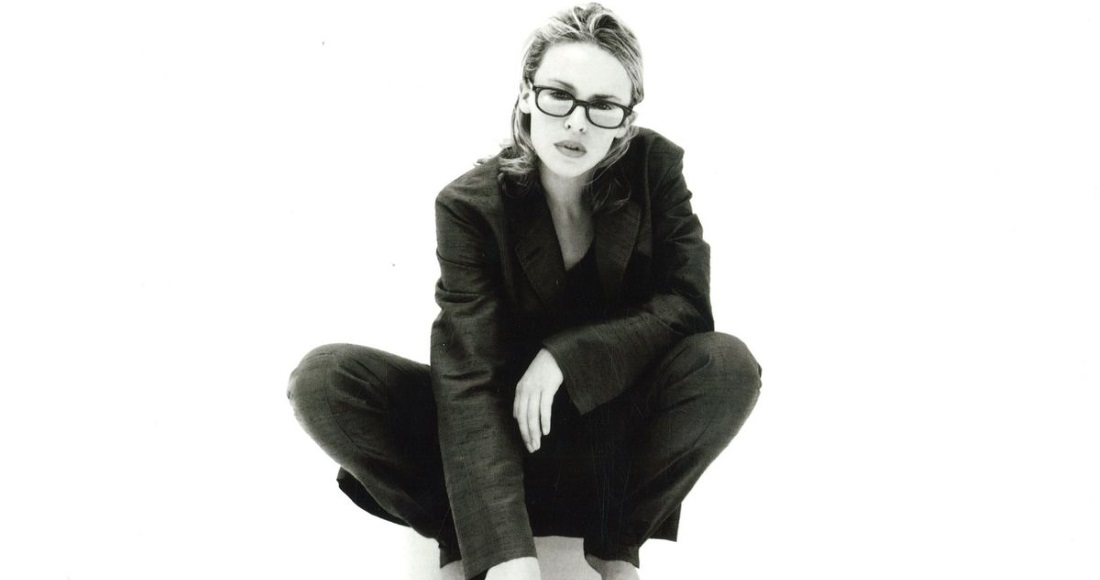 There might be two types of Kylie song, the ones that work and the ones that don't work, but I think everyone has 'their' Kylie and there are plenty to choose from, each of them meaningful to someone if they have even the dimmest love of pop music. I'll always love this period of Kylie's career. That's *my* Kylie.